Why This Catholic Girl Doesn't Wear Trousers
These are a few things that I've been asked concerning my wearing of skirts :
Is it because of such-and-such Catholic group that you belong to? No. I (no longer) belong to any group that promotes the idea that pants on women are an intrinsic evil.
Do you have something against pants? Nope.
Are you a Mormon or something? I am a Roman Catholic. So, no.
Is it a "religious thing" ? Indeed it is!
Do you just really like skirts? I do like skirts, but that isn't the reason why I wear them all the time!
Is it because such-and-such person believes pants on women are bad? No. As a child it began like that, until I decided to look into the facts about the "issue" and I made a personal decision based on what I found and what I now believe.
Does it have to do with being Catholic? It does!
Did the Catholic Church force it on you? The Catholic Church forces nothing. As it is the Bride of Christ, it teaches, promotes, guides and loves deeply. We are given the free will to decide whether or not to follow His Commandments or not. The same goes with its view on modesty. People force. The Church does not.
Then, does the Catholic Church teach that pants are bad? No. The Catholic Church does not teach that pants (especially when worn by women) is an intrinsic evil*. To view the Catholic Church's complete view on modesty, check out

this website

. Or

t

his video

.
Do you really believe that men are the ONLY ones who Lust after a person scantily dressed!? Are you kidding me? No way. Honestly, the woman who put out that myth, that women don't lust after men with no shirt, or whatever was nuts… maybe she wasn't attracted to men at all? Who knows.. But this thinking drives me nuts. Men should be modest as well as women. And no woman can tell me what I feel or don't feel… sheesh…
*Intrinsic evil: An act of intention that of it's very own nature, essentially or necessarily, is not in conformity with the divine law, (no gray idea) e.g. blasphemy, abortion e.t.c ...


So.. if its not an "intrinsic evil", according to the Catholic Church… why not just wear pants?
Well, I have a few reasons.
---
PENANCE
"…at the left of Our Lady and a little above, we saw an Angel with a flaming sword in his left hand; flashing, it gave out flames that looked as though they would set the world on fire; but they died out in contact with the splendour that Our Lady radiated towards him from her right hand: pointing to the earth with his right hand, the Angel cried out in a loud voice: 'Penance, Penance, Penance!'."
Abstaining from wearing pants is a form of Penance. This is a personal decision of "fasting" and a "sacrificial" gift of sorts, that I have made. Particularly for the souls of those in most need of prayers; such as the Clergy. No act of penance is wasted, especially if the penitent is truly doing so for the right reasons ; faith, charity, love of God, so on.
This isn't a "oh look at me! I'm being so holy!" it is merely an explanation – this needs to be said, as many Catholic women seem to be at such a loss of charity when "exposing" a woman who does not wear pants. We are all sinners, and I am probably one of the worst so…don't be getting any crazy ideas about me being HOLY!
Is Penance such a big deal? YES!
Our Lady called for penance at Fatima.
"The Lady of the (Fatima) message seems to read the signs of the times—the signs of our time—with special insight… The insistent invitation of Mary Most Holy to penance is nothing but the manifestation of her maternal concern for the fate of the human family, in need of conversion and forgiveness" (Pope John Paul II, Message for the 1997 World Day of the Sick, No. 1, Insegnamenti, XIX, 2 [1996], 561).
In the Vatican document concerning the approved Marian apparition at Fatima, Portugal it is written,
""To save souls" has emerged as the key word of the first and second parts of the "secret", and the key word of this third part is the threefold cry: "Penance, Penance, Penance!" The beginning of the Gospel comes to mind: "Repent and believe the Good News" (Mk 1:15). To understand the signs of the times means to accept the urgency of penance – of conversion – of faith. This is the correct response to this moment of history, characterized by the grave perils outlined in the images that follow. Allow me to add here a personal recollection: in a conversation with me Sister Lucia said that it appeared ever more clearly to her that the purpose of all the apparitions was to help people to grow more and more in faith, hope and love—everything else was intended to lead to this."
We are also called to make sacrifices and fast in the Bible, and the Catholic Catechism.
The practice of fasting as a form of Penance pre-dates Christianity, and is mentioned quite a bit in the Holy Bible:
"Prayer is good with fasting and alms more than to lay up treasures of gold:"

"But as for me, when they were troublesome to me, I was clothed with haircloth. I humbled my soul with fasting; and my prayer shall be turned into my bosom."

Stanisław Dębicki, Modlitwa, 1887.

source

"And I set my face to the Lord my God, to pray and make supplication with fasting, and sackcloth, and ashes."

"Now therefore saith the Lord: Be converted to me with all your heart, in fasting, and in weeping, and in mourning."

"But this kind (NOTE: of demons) is not cast out but by prayer and fasting."

"And I proclaimed there a fast by the river Ahava, that we might afflict ourselves before the Lord our God, and might ask of him a right way for us and for our children, and for all our substance."

"Why have we fasted, and thou hast not regarded: have we humbled our souls, and thou hast not taken notice? Behold in the day of your fast your own will is found, and you exact of all your debtors."

"And the men of Ninive believed in God: and they proclaimed a fast, and put on sackcloth from the greatest to the least."

"And David besought the Lord for the child: and David kept a fast, and going in by himself lay upon the ground."

Kovács

Stairs at Subiaco 1844
The Catechism speaks of Fasting in this manner:
CCC 1434: The interior penance of the Christian can be expressed in many and various ways. Scripture and the Fathers insist above all on three forms, fasting, prayer, and almsgiving, which express conversion in relation to oneself, to God, and to others. Alongside the radical purification bought about by Baptism or martyrdom they cite as means of obtaining forgiveness of sins: efforts at reconciliation with one's neighbor, tears of repentance, concern for the salvation of one's neighbor, the intercession of the saints, and the practice of charity "which covers a multitude of sins.
Particular forms of fasting for Penance*, outside the "Days of Abstinence" is never imposed upon anyone. It is certainly encouraged as an excellent way to take control over our passions, break away from certain sins, make penance for our sins and the sins of others, great sacrifice for souls (in purgatory, and those in danger of damnation on earth), and so on!
*The virtue or disposition of heart by which one repents of one's own sins and is converted to God. Also is the punishment by which one atones for one's sins, committed either by one's self or by others. (Source)
Femininity.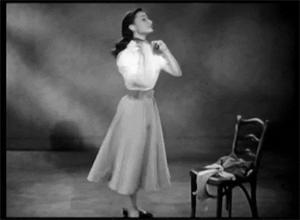 I want to become more feminine, graceful and so on. I want to embrace my femininity. I firmly believe that, as a woman, I have the right and duty to try and be as feminine as possible. If not for the welfare of men and other women, then solely for my God and King! Especially in today's culture where no one seems to know what gender they are. Ha..ha… eep!
Reading Alice von Hildebrands books on being a Lady, it truly drives me to better myself for God, and (as before mentioned) for the benefit of others.
Becoming more feminine is not just about wearing pink and frills, but:
cleaning up my foul mouth,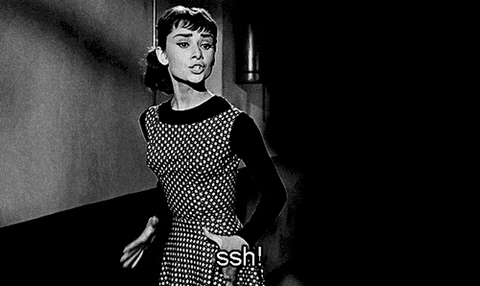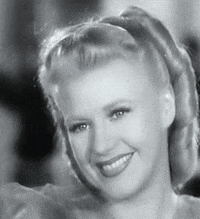 being modest in all I think, see, hear and do.
Becoming more graceful, courteous, and polite.
All in all, it is the bettering of myself and becoming the best that I can be, according to the principles of Christianity and my gender!
The Blessed Virgin Mary helps SIGNIFICANTLY in this area! Her humility, grace, tenderness and… EVERYTHING just flows through her! And if asked, she is only too happy to teach any woman how to be like her!
When I wear skirts I notice a significant change in my attitude, the way I ….
walk,
Stand and act, contrary to when I wear pants (yes, I DO wear pants! — TO BED! PJ pants hahaha).
My personal favorite skirt is the long kind! The kind that brushes the floor a bit and is wide and just.. sigh…
….so pretty and fun to work in! Being a clumsy fool, it is really interesting to remember to lift my skirts when I go up and down stairs and so on – it is so very freeing. It certainly reminds me of my dignity as a Child of God, and as a woman. And don't we need such reminders today, in such a toxic feminazi society?
Mortification is of two kinds; interior and exterior. By interior mortification the passions are conquered, and particularly that which prevails over us most. He who does not overcome his predominant passion is in great danger of being lost. On the contrary he who does overcome it, will easily conquer all the rest. Some nevertheless suffer themselves to be swayed by some particular vice, and yet think they are good persons, because they are not overcome by the same vices which they witness in others. "But what will this avail?" says St. Cyril, "a small chink is sufficient to sink the vessel." It avails nought to say: "I cannot abstain from this vice" a resolute will overcomes every thing; when it relies on God's assistance which is never wanting.'

St. Alphonsus Maria de Liguori
I am not the most humble person on the planet. Wearing skirts instead of pants is like wearing my chapel veil when I go to Mass, or Adoration of the Blessed Sacrament; I am humbling myself before God, in covering my head I speak volumes about the importance of the Person of Whose Presence I am in. Wearing skirts feels pretty much the same; I am constantly in the Presence of Almighty God; I want to humble myself in His Presence.
It also reminds me of the importance of mortification and so on – as Human Being's born with Original Sin, we are far from being free of sin, and must work on perfecting ourselves until our dying breath. Being the only-girl-who-wears-a-skirt-all-the-time can be tough; but it is so worth it.
"With all humility and mildness, with patience, supporting one another in charity."

"Let nothing be done through contention, neither by vain glory: but in humility, let each esteem others better than themselves:"

"Mortify therefore your members which are upon the earth

"For if you live according to the flesh, you shall die: but if by the Spirit you mortifythe deeds of the flesh, you shall live."
There you have it. The many reasons why THIS Catholic girl, does not wear pants!